Long before I began blogging about wine and food I had a scare that I attributed to a shellfish reaction. I'd been eating shrimp, crab, scallops, lobster all my life until I broke out in a nasty, nasty full-body rash after a week of heavy shellfish consumption on vacation at the Outer Banks of N.C. A doctor told me it was probably a late-onset food allergy and narrowed it down to either strawberries (couldn't be) or shellfish. So for the past 5-6 years I've been laboring under the assumption that I'm allergic to shellfish. But last week's trip to an allergist and subsequent skin test last week seemed to suggest that I don't have any allergy to shellfish. No idea what caused the breakout way back when, but according to this doctor it wasn't shellfish. So after a week or so of allowing the last vestiges of my paranoia to subside, I asked the guy at the meat counter for 8 of the biggest scallops he had.
Dinner was my take on this recipe for
Coriander-Fennel Rubbed Sea Scallops with Watermelon-Green Tomato Salsa
. One of the few foods on this planet I steadfastly refuse to eat is watermelon. Can't stand it. Never have liked it. So I used diced pineapple instead. The tomatoes were unripe green zebras that we picked yesterday. (We picked a 30-gallon bucket full of green tomatoes yesterday as it's supposed to freeze here this week.) The coriander seeds were from the cilantro that went to seed in our garden a few weeks ago. It's a pain to pick all the seeds off, but it's worth it. And the fennel seed is from my rapidly-dwindling stash from my late mother-in-law's garden. Even at 5-6 years old these fennel seeds are so much more intense than anything you can get at even a good spice purveyor like Penzey's.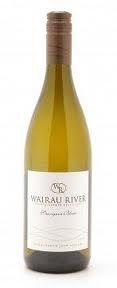 Tonight's wine of choice was the
2010 Wairau River Sauvignon Blanc, Marlborough
. Regular readers of my blog know that I don't particularly care for this style of wine. I'm not a fan of the tart grapefruit and green bell pepper flavors so commonly associated with this type of wine. And while this wine certainly has a good amount of lemon and grapefruit on the nose and palate, the edges seem nice and polished and there is no trace of green pepper. I also pick up some nice notes of sweet thyme and wet stone in there, too. Not surprisingly, the acidity of this wine was dynamite with the tart green tomatoes that made up the bulk of the salsa. I don't see myself ever going long on New Zealand Sauvignon Blanc, but I can appreciate the idea of keeping a few on hand for meals such as this. About $20