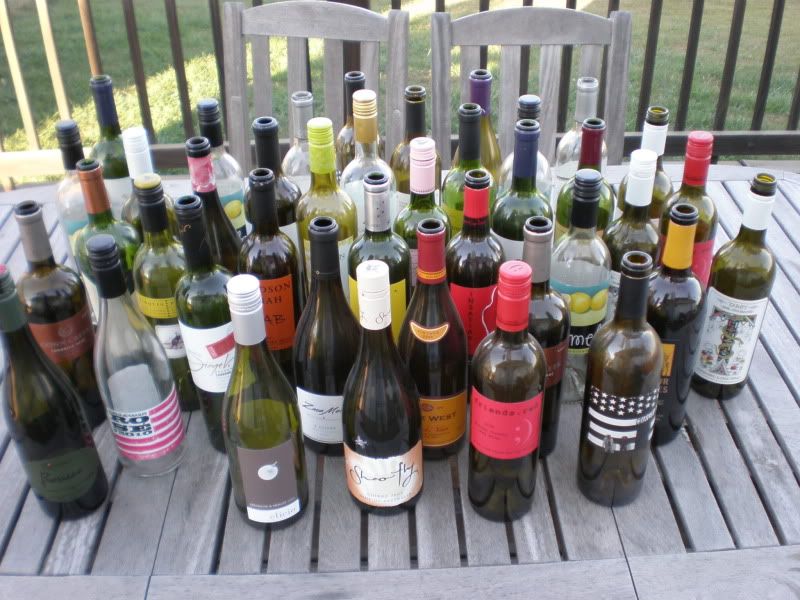 Yeah, I know, I know. It's been almost 3 weeks since I've posted anything here. As the picture above suggests, it isn't for lack of drinking. But we've had a lot of friends and family over during the past couple of weeks. And while we've had copious amounts of wine, some of it exceptional, I just haven't had the heart to geek out with tasting notes or blog updates. Plus, most of the wines we had were wines that I've already blogged on over the past couple of months. Had I been taking notes, standouts would have included wines such as
Pomelo Sauvignon Blanc
,
Four Vines Old Vine Cuvee Zinfandel
,
Sean Minor Red Wine
,
Marquis Phillips Holly's Blend White Wine
,
Zaca Mesa Z Cuvee
and
Conn Creek Herrick Red
.
Things are pretty much back to normal around here (It's certainly a lot quieter with out the roosters, turkeys and ducks!) and we've got some exciting new wines in stock at work. Hopefully I'll get back to posting tasting notes this weekend. Stay tuned...!