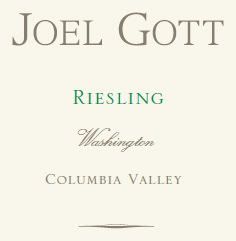 We had a great day at the farm today. We broke in the new pressure washer cleaning out the chicken coop and then took all the decomposing, er,
stuff
out of out plastic rotary compost bin and transferred it to a larger wooden bin that we can add to freely. By next spring we should have plenty of nitrogen-enriched mulch to add to the organic garden.
After a long day's work I threw a rack of ribs on the smoker and waited for the smoke and low heat to work their magic. While we were waiting (and discussing future plans for sheep) we downed a bottle of
2009 Joel Gott Riesling, Columbia Valley
. Better than I expected, this pale wine with green highlights shows a lot of green apple and yeasty aromas and flavors. Reminds me of a very nice Champagne; albeit without the bubbles. Nice acidity and just a hint of sweetness. Quite a good wine for about $10.
The ribs were just amazing. I rubbed them down with a pretty aggressive home made seasoning mix and then smoked them over a combination of apple and hickory wood. I go about 3 hours on my ribs as I like them to maintain a bit of texture. To me, if a rib "falls off the bone" its a bit
overcooked
.

The wine we opened was the
2007 Linne Calodo

Problem Child

, Paso Robles
. Before I talk about the wine a bit of background about our experience at the winery. We visited there about 18 months ago as a part of our trip to Carmel and Paso Robles. The wines at Linne Calodo were by far the most expensive we encountered while we were there and the woman at the tasting room bar was far from friendly. And I think this was the only winery we visited that didn't waive the tasting fee even after we purchased 2 bottles of wine. In other words, this wasn't exactly a model of customer service. But damn the wines were good. I guess if your wines are
that
good and
that
in demand you can afford to cut corners?
Anyway, the Problem Child is a blend of 72% Zinfandel, 16% Syrah and 12% Mourvedre. Far from complex, the wine shows an uncanny aroma and flavor of pomegranate syrup. Unbelievably thick on the palate with outstanding acid and tannin. Quite the one-trick pony, but it's the equivalent of your pony reciting the Declaration of Independence. At $50, I'm not sure I'd buy another bottle, but I'm glad I bought the one I did. A great wine to enjoy with smoked ribs or any other form of BBQ.