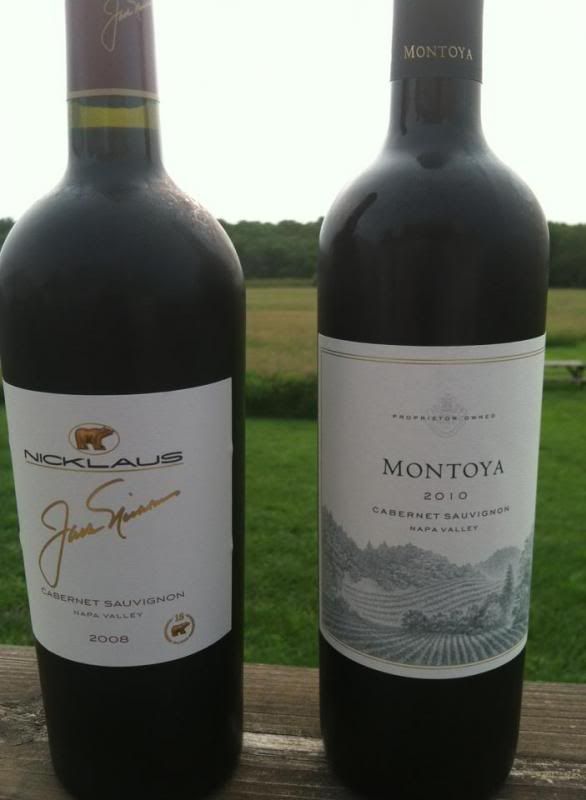 A belated note on a couple of Napa Valley Cabernets enjoyed with my father-in-law last week over a grilled tri-tip. The
2010 Montoya Cabernet Sauvignon, Napa Valley
was super dry with fantastic color. Nose was all over the place with tar, tart blackberry, sweet maple and American oak notes. Not a whole lot of fruit on the palate. Massive tannins and a long, dry finish. I suspect those tannins will preserve this wine for a long time, but I question whether or not there is enough fruit for this to age gracefully. I have two more of these in the cellar. About $20
Far better, at least at this stage, was the
2008 Nicklaus Cabernet Sauvignon, Napa Valley
. This private label wine (made by Terlato) shows a faded cranberry color with aromas of maple syrup, brown sugar and sweet cherries. Nicely balanced with a hint of bell pepper and sweet cedar flavors on the palate. Long, sweet finish. About $30 on release, but purchased on close-out for $10.
More recent tastes include the
2011 Sean Minor Sauvignon Blanc, California
which I found to be more tart, lemony and herbaceous than previous renditions of this wine when it carried a Sonoma County appellation (and a lot more sweet, tropical fruit). That being said, it was very refreshing with a salad tossed with a Dijon-ranch dressing and topped with grilled chicken breast. Still an excellent value at $11.
Less satisfying with the same meal was the
2012 Herencia Altes Garnatxa Blanca D.O. Terra Alta
. Not a bad wine, but just too much focus on mineral and sea breeze notes and nearly devoid of fruit. About $10.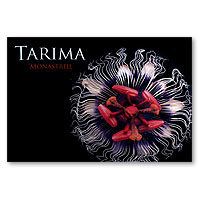 Tonight we enjoyed the deeply intense
2011 Tarima Monastrell, D.O. Vinos Alicante
with hamburgers off the grill. Opaque, slightly cloudy color gives way to a complex nose of coffee, bittersweet cocoa, mulling spices, pomegranate and licorice. Wonderful chalky, leesy texture on the palate with leathery pomegranate fruit and more licorice. Great balance of tannins and fruit, but I wouldn't bother trying to age this into anything better than it is right here and now. I think this could easily stand up to heartier fare; including venison and lamb. At $10, this reinforces my notion that the world's best wine values hail from Spain.