Had an amazing Zinfandel tonight. The best Zinfandel I've had in recent memory and a shoe-in for my Top 10 wine list for 2013. This one was purchased by my father-in-law through his membership in the wine club at Cuvaison. Regularly $38, this is available to club members for the very reasonable price of $28. Served alongside red peppers stuffed with ground venison, aromatics, rice and smoked paprika. The surprising earthiness of the wine made for an absolutely perfect match with the venison. Simply delicious.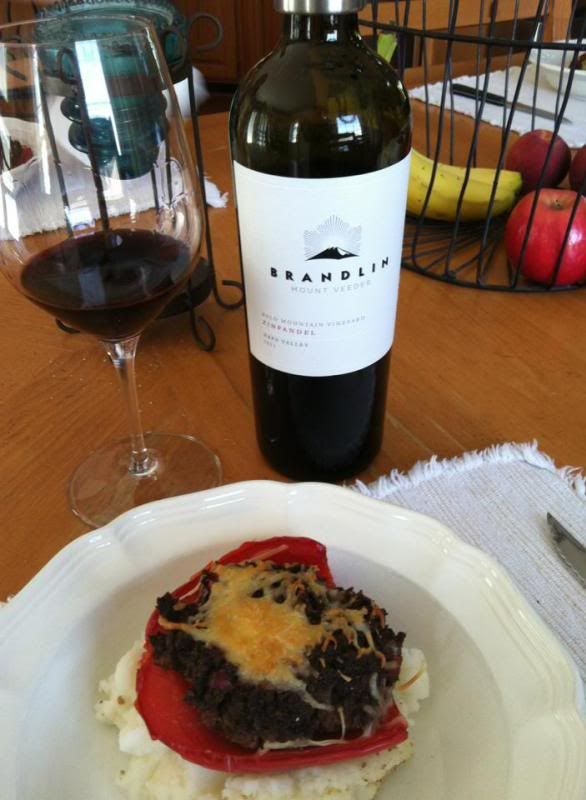 The
2011 Brandlin Bald Mountain Vineyard Zinfandel, Napa Valley
has a completely saturated color despite the cold, rainy season that resulted in a lot of lighter wines. The nose is wonderfully complex with raspberry, boysenberry, cracked black pepper and a certain earthiness I don't normally associate with this varietal. The palate has a deft balance of sweet raspberry fruit and black pepper with electrifying acidity and nice tannins that should easily preserve this wine for another 5-7 years. (But there's no way it would last that long in my cellar.) Lots of smoky French oak in here, too, but it never overshadows the wonderful fruit. 14.5% alcohol is not out-of-line.