What a crazy 4th of July weekend! Being in the wine sales business, no retailer wants to see a wine rep on such a big beer weekend; particularly following last week's big liquor buy-in. So after a few (rather profitable) calls on Wednesday morning, I came home in time to take the family to a great 4th of July fireworks show Wednesday night at Lake Miola in downtown Paola. We had relatives from Indianapolis arrive on Thursday afternoon to spend the night here on their way to a nice vacation at Pike's Peak in Colorado. Wednesday evening we enjoyed
2009 Dunning Vin De Casa, Paso Robles
and
NV Austin Hope Troublemaker (Blend 4), Paso Robles
with grilled trip-tip and a lime-cilantro butter. Also enjoyed a couple of hoppy local microbrews from Indianapolis,
Flat 12 Bier Works Walkabout Pale Ale
and
Triton Brewing Co. Railsplitter IPA
.
Friday and Saturday were spent with my son's Bear den at Camp Theodore Naish where we enjoyed turkey cold cuts on hamburger buns, sloppy joes and semi-warm chicken patty sandwiches as we worked on numerous skills and awards. Came home Saturday evening to find a couple of Italian sausages in the refrigerator as well as a a number of fresh zucchini and yellow squash from the garden. So I whipped up a couple of skewers alternating the aforementioned ingredients and red onion. While the skewers were on the grill, I made pesto with garden-fresh basil and tossed it with spaghetti noodles.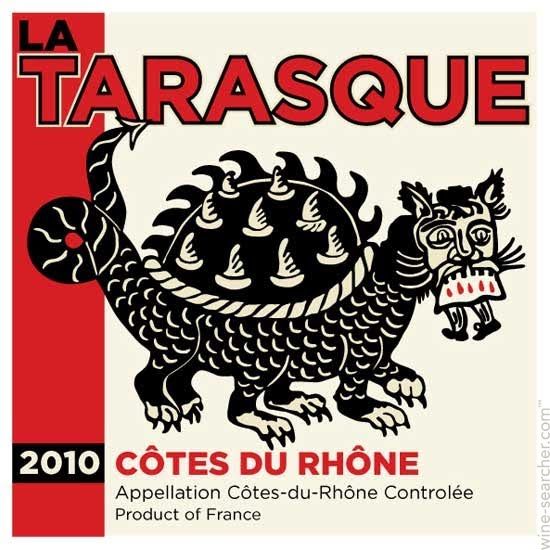 Not having any Italian wine in the cellar, I reached for a bottle of
2010 La Tarasque Cotes du Rhone
. This Grenache-dominated blend is clearly made in the international style with a decadent color and tons of black pepper and dark cocoa in the nose. Quite rich and spicy on the palate with decent raspberry fruit; yet nicely balanced with the fine tannins and acidity. Not terribly complex, but everything one could ask for from a $10 Cotes-du-Rhone.