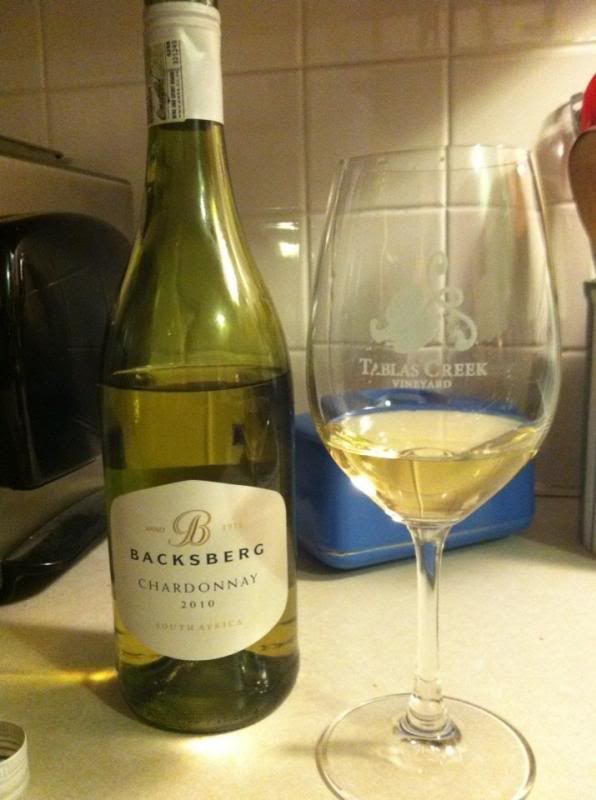 I've had a fair amount of South African Chenin Blanc and Sauvignon Blancs over the years, but I don't think I've ever had a South African Chardonnay until tonight. For some reason, I expected this to be on the lean/tart apple/unoaked end of the Chardonnay spectrum. But I was pleasantly surprised to find the
2010 Backsberg Chardonnay Western Cape (South Africa)
to be a very pleasant, medium-bodied Chardonnay with plenty of creamy apricot aromas and flavors. Nice acidity and balance. Long finish. I don't know how the current vintage (2011) of this drinks, but a year in bottle certainly hasn't hurt it at all. This wine is partially fermented in oak and stainless steel.
And oh, my, was it good with dinner! Pan-roasted chicken breast with braised fennel and brown rice.
While my company distributes
Backsberg
wines in Kansas, we do not currently offer this one in our portfolio. It was a Christmas gift from the importer. But after having tasted it, I might have to inquire as to getting it registered in Kansas. Price unknown, but I suspect it would retail for something less than $15.