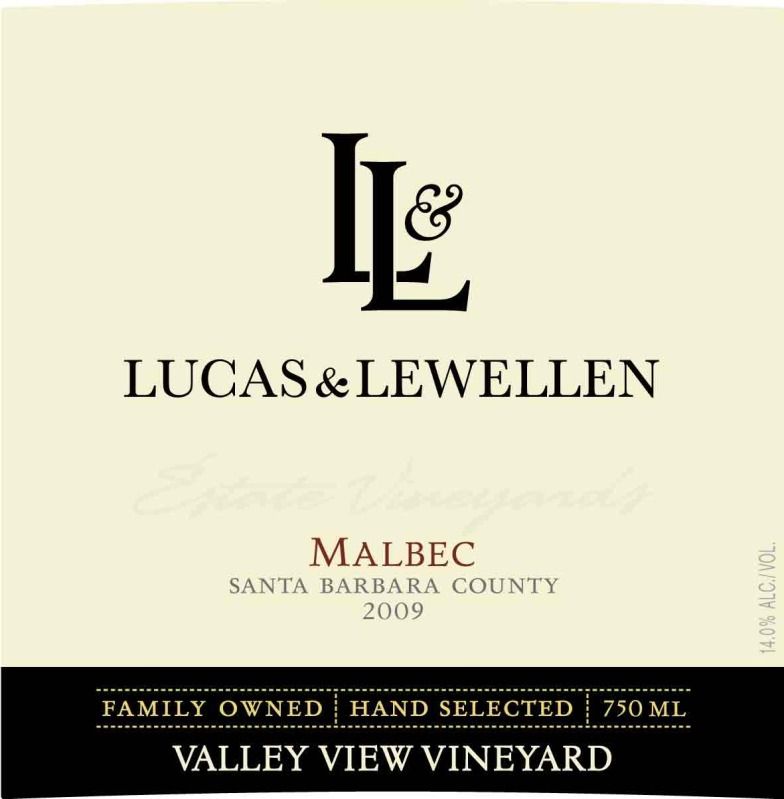 Continuing with my reviews of
Lucas & Lewellen
wines from yesterday's tasting, tonight I finished up the bottle of
2009 Lucas & Lewellen Valley View Vineyard Malbec, Santa Barbara County
. Beautiful ruby red color with this one. Copious quantities of black cherry in the nose with coffee grounds, chocolate and mint in a supporting role. Medium-bodied palate with surprisingly deft acidity. Moderate tannins. As the wine opens it starts to take on sweeter notes of sun-dried tomato. Unobtrusive oak. Seems a bit more alcoholic than the stated 14.0% but it doesn't detract from the wine's overall balance.
This wine was a fantastic pairing with tonight's dinner. I took poblano peppers from the garden, roasted and peeled them and then stuffed them with a combination of ground pork, ground venison, onion, garlic, chili powder and Monterey jack cheese. The little stuffed peppers were then baked in a tomato sauce from our garden-fresh tomatoes. Absolutely delicious!
Disclaimer: This sample was provided by the winery and I am considering distributing this winery in Kansas.