Holy smokes! Has it really been a month since I've posted anything here? I knew I was being lame and lazy, but I had no idea that it had gotten that bad. I'll really try to do better. But seriously, the vast majority of what I drink these days are wines distributed by Amphora that I bring home after a long day of tasting with retailers and/or restaurants. I don't want to use this site to prop up my own wines and I've had these wines so many times that I don't even bother dissecting them any more. But every once in a while, like tonight, I drink something I don't distribute.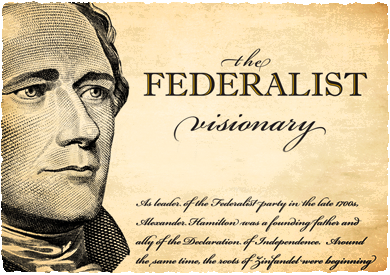 I've recently had the
2008 Federalist Visionary Zinfandel, Alexander Valley
twice and I can't say that I'm really impressed. Is it the wine? Or maybe it's because I would have aligned myself with the anti-federalists had I been around in the late 1700s? Anyway, the wine has a rather translucent, cranberry color. When the cork is first pulled, the nose is all about tart raspberry fruit. Swirlitude in a big Riedel Cabernet glass coaxes out lots of coconut-laced American oak and distinct chocolate note. Missing is any hint of pepper or spice, hallmarks I look for in a good Zinfandel. The 14.2% alcohol isn't noticeable and the wine, to its credit, has nicely-balanced acidity and tannins. Finishes rather sweet with raspberry jam and American oak. I think I paid about $25 for this when I was in St. Louis over Christmas. I've since seen it all over Kansas City for about the same price. But I doubt it is anything I would buy again.