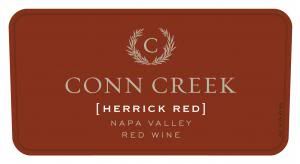 I spent last weekend on my first ever hunting trip. I joined my father-in-law and my wife's boss at
Highland Hideaway Hunting
in Riverside, Iowa. What a great time. We went out three times and came back in with 10-13 birds each time; a good mix of pheasant roosters, pheasant hens and chukars. Despite just limited shotgun experience shooting at clay pigeons in my back yard, I turned out to be a pretty decent shot in the field. I made some pretty impressive shots. And I missed a couple of easy ones that I should've hit. Natural skill? Beginner's luck? Who knows? Regardless, it was a hell of a good time. I look forward to more upland hunting; hopefully making this an annual event.
Yesterday, my father-in-law and I brought home the breasts of 21 birds pheasants. Tonight's dinner was pheasant breast wrapped in applewood smoked bacon and slowly smoked over a combination of apple and hickory wood. While the birds were smoking, I made a fairly straightforward red wine risotto to which a handful of shredded radicchio was wilted for a few minutes. The breasts were sliced for presentation and fanned over the risotto. Simply delicious. And you'd be hard-pressed to find fresher pheasant breast!
The accompanying wine was the
2007 Conn Creek

Herrick Red

, Napa Valley
- a blend of mostly Cabernet Sauvignon with small percentages of Syrah, Cabernet Franc, Merlot, Malbec and Petit Verdot. Beautiful color with aromas of roasted coffee bean and mocha with warm, dark fruits, coffee and carob on the palate. Nice structure and tannins with an interesting note of orange peel on the finish. You could lay this
new blend
down for a couple of years or enjoy it now, as I did, with hearty fare.