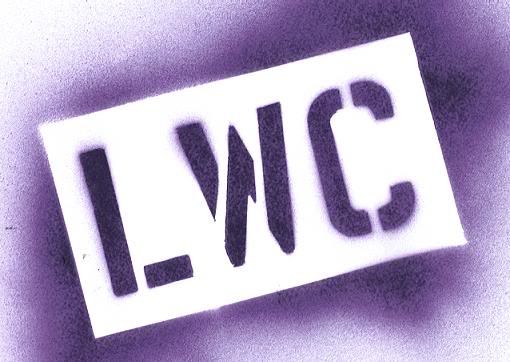 On Saturday, June 19, I attended a work function sampling 6 different Pinot Noirs from superstar winemaker Brian Loring. Loring, witty and engaging, tasted us through each of these Pinot Noirs from the excellent 2007 vintage. He doesn't own any vineyards or grow any of his own grapes. Instead, he relies on recurring "handshake" deals with some of the best growers throughout California and Oregon.
Loring explained that he crafts his wines for immediate consumption and recommends that they be consumed within 3-5 years from release. And he is unapologetic for the bold, fruit-forward style saying that he likes his big Pinot Noirs to be able to stand up to bold cuisine featuring a lot of red meat. After struggling early with poor quality corks, Loring made the transition to screw caps 6 vintages ago and he remains a fervent defender of this alternative closure. According to Loring, if the romanticism of pulling a cork is what you remember about your wine, then that wine "sucks!"
The
Santa Lucia
is Loring's first ever blend and represents something of an "entry level" wine in his portfolio. Whereas most of his Pinots spend 10 months in oak, this blend of Gary's Vineyard and Rosella's Vineyard sees 18 months. And it is apparent in the abundant black cherry and smoke aromas and flavors. About $32
The full-bodied and tannic
Rancho La Vina
(Santa Rita Hills) features beautiful raspberry and mint with notes of spicy oak and a hefty alcoholic kick. Not for the faint of heart! $45
Another wine sourced from the Santa Rita Hills is the
Cargasacchi Vineyard
. Similar in style to the previous wine, but with sweeter raspberry fruit, a hickory/cedar note to the wood and even bigger tannins. Nice acidic balance. $45
Durrell Vineyard
(Sonoma Coast) is oozing with sweet, ripe blackberry, licorice and toast. The texture is quite thick and the acid is low. The closest thing you'll find to a "fruit bomb" in the Loring line-up. $45
His
Keefer Ranch
(Russian River Valley, Sonoma) features a classic Burgundian nose of mushroom, fresh herbs and ripe red fruits. Slightly more restrained than his other offerings and I suspect a beautiful wine for duck or chicken.
Rosella's Vineyard
(Santa Lucia Highlands) is the most delicate and elegant wine of the Loring portfolio. Mocha, black fruits and a long, sweet finish are the hallmarks of this beauty. Nice acidic balance.
The real beauty of a tasting like this is being able to taste these wines at the same time and note how the same grape from different wine-growing regions in the hands of one winemaker can result in completely different finished products. Generally speaking, the wines from the northern portion of the state (such as Russian River Valley) result in more restrained, elegant wines while those from the south (Santa Lucia Highlands, Santa Rita Hills) tend to be bigger and more fruit-driven. Of course, there are exceptions such as the Sonoma Coast region where the Pacific winds create drastic temperature fluctuations throughout the day and result in massive wines.
Thanks to Brian Loring for this entertaining and educating (partial) tour of his portfolio. He told us that he is now interested in pursuing Chardonnay and even sparkling wine. Can not wait to try those over the next few years!