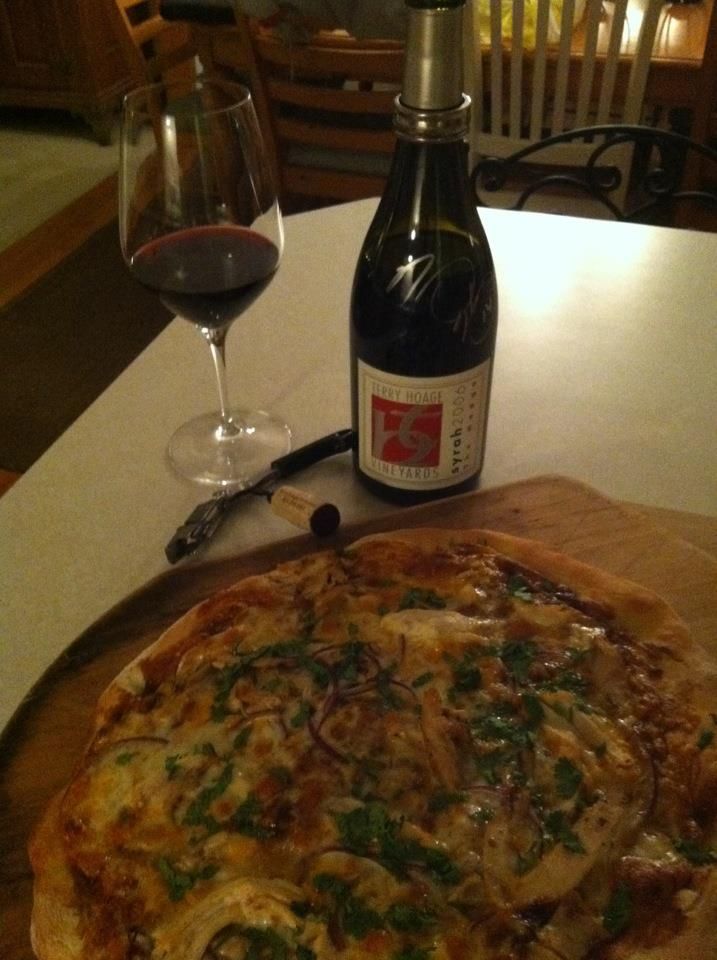 My wife has never been a fan of high octane Paso Robles Syrah so with her out of town for the weekend, I thought this would be the perfect opportunity to open my last bottle of
2006 Terry Hoage The Hedge Syrah, Paso Robles
. The Hedge is, like most of Terry's wines, named after something from his days as an All-American/All-Pro/Super Bowl Champion football player. In this case, The Hedge refers to the English privet hedge that famously surrounds the field at the University of Georgia's Sanford Stadium. Terry was an All-American defensive back in his junior and senior seasons. Perhaps you've heard the expression "Between the Hedges?" Same hedge.
Back to the wine. This has calmed down considerably since the last time I tasted this a few years ago. There was no heat whatsoever from the stated 15.5% alcohol and the tannins, once ferocious, were in perfect balance with the rest of the package. The nose and palate were packed with explosive blackberry, black pepper and roasted coffee notes as a Paso Robles Syrah should be. Somehow, I think my wife would've actually enjoyed this one. But it'll be gone by tonight so she'll never know what she missed. I seem to recall this bottle being about $40 at the winery when we purchased it back in the spring of 2009.
Sadly, this was the penultimate bottle from the 5 cases we brought back with us. The only wine left in the cellar from that trip is a bottle of
2005 Adelaida Cellars Viking Estate Cabernet Sauvignon
. Guess it's time to plan another trip.
And just in case you're wondering, dinner was a delicious homemade BBQ chicken pizza made with BBQ sauce, leftover roasted chicken, shaved red onion and a generous sprinkling of chopped cilantro. A great pairing, if I must say so myself!