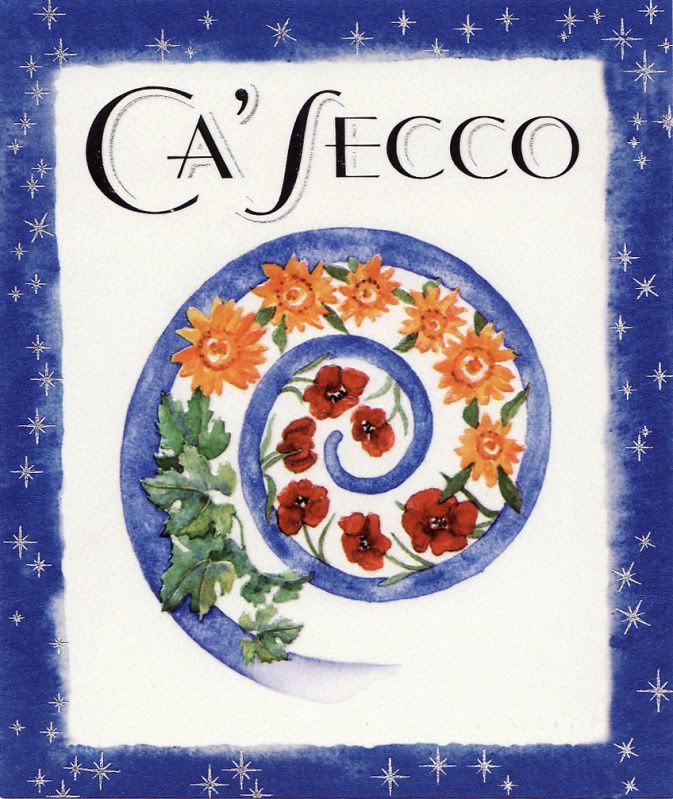 NV Ca'Momi Ca'Secco Sparkling White Wine, California
- pale golden color. Very soft, refreshing California take on Prosecco. Light lemony, tropical, floral aromas and flavors. Fine mousse with bubbles that dissipate rather quickly. Surprisingly nice acidity. A blend of Chardonnay, Sauvignon Blanc, Riesling, Gewurztraminer and Muscat. Perfectly charming with cheese, summer sausage and crackers. 11.5% alcohol is a bit higher than most imported Prosecco so watch out. About $10

2009 Mohua Pinot Gris, Central Otago
- Tremendous sweet melon notes on the nose and palate with a rich and oily texture. Terrific acidity. Really crisp and clean. Beautiful new world Pinot Gris for $15. I've never understood why I have such an affinity for Pinot Gris and Gewurztraminer from New Zealand when I absolutely detest the Sauvignon Blancs from there.
2006 Bodega Abel Mendoza Seleccion Personal, Rioja
- Still shows a pretty nice color in the center of the glass, but starting to go maroon around the edges.
Tremendous
smoky, vanilla-tinged raspberry fruit with considerable tannins and a good whiff of alcohol. I'm not sure what kind of oak this is aged in, but it doesn't show any of the nasty Bourbon/dill/coconut notes that generally turn me off from Rioja aged in cheap American barrels.
Easily
the best Rioja I've ever had and even better with the food. $60 purchased on clearance for $15.
2006 Casar de Burbia, D.O. Bierzo
- Dark from core to rim. From the Mencia grape. Pretty nose of violets, wintergreen and crushed blue fruit. Quite rustic in the mouth with rocky blue fruit, ferocious tannins and a long, pleasantly herbaceous finish. Beautiful minerality throughout. I've had really nice examples of Mencias from Bierzo and some really bad ones and this is definitely in the "really nice" camp. Equally delicious with dinner. $30
For dinner I rubbed down a couple of venison backstraps with kosher salt and Montreal steak seasoning and grilled them over charcoal to a perfect medium rare. Meanwhile, I was making a red wine/red currant jelly reduction on the stove. Served with wild rice and garden fresh green beans sauteed with slivered almonds. A beautiful way to end a couple of weeks of my wife's family coming to visit.