It's been quite a week and it only promises to get more exciting. My father-in-law (the man who got me into wine nearly 20 years ago) came into town to visit last week just as the kids were getting out of school for the summer. He always shows up with a small arsenal of firearms, a couple cases of wine and a box of cigars. I highly recommend partying with the man if you get the chance. Some of the wines we have sampled so far include:
The
2009 O'Reilly's Pinot Gris, Columbia Valley
features a pale color with a slight copper hue that I look for in Pinot Gris. Muted aromatics of lemon/lime soda on the nose. Seems a bit flat on the palate. Suffers from a lack of acidity and finishes with an odd note of residual sugar. Lacks the acidity and minerality of better domestic Pinot Gris. This is the value label of Owen Roe Winery. Consumed as an aperitif. About $10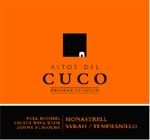 With Thursday night meatloaf we tried the
2009 Altos del Cuco, Jumilla
. I was quite impressed with this Spanish blend of 40% Monastrell, 30% Syrah and 30% Tempranillo. Deep color. Beautiful notes of black fruit compote, earth, jammy fruit, licorice and a sweet herbaceousness. A touch alcoholic, but it has enough jammy fruit, dusty earth and smoke to carry the palate. Nice, long, herbaceous finish. I like the balance of tannins and acidity here. Should make a nice pairing with a meaty paella.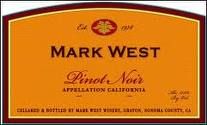 Back in the early part of the 2000s, Mark West used to make a really nice value-based Pinot Noir. And then things went really wrong one year when he sourced his fruit from Corsica of all places. And I haven't tried once since. But my father-in-law happened to have a
2009 Mark West Pinot Noir, California
with him and it appears as if the winery, now once again sourcing California fruit, has returned to form. The current vintage features a light, ruby-garnet color with delicate notes of strawberry, sweet-tart cherry and light herbal nuances. The palate mimics the aromatics. Good balance of fruit, citrus acidity and tannins. Not especially complex, but a solid effort.
On Friday night, our friend the professional food stylist came to visit and she was kind enough to bring four huge NY strips and 2 ribeyes that she had left over from a recent photo shoot. With rub applied and coals a'blazing we sunk our forks and knives into some decadent meat with a couple of excellent Cabernet blends: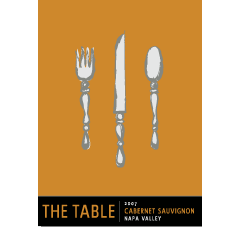 There's an interesting story behind the
2007 Once Wines

The Table

Cabernet Sauvignon, California
. As the story goes, a distinguished panel of American Sommeliers and French winemakers chose the blend of this wine in an attempt to create a food-friendly style of Cabernet Sauvignon. The resulting blend of 78% Cabernet Sauvignon, 18% Cabernet Franc and 4% Petite Verdot has a nose reminiscent of sweet herbs, cherry and light vanilla oak. Very acidic from the get-go. Quite herbaceous, but in a really nice way with lavender, rosemary and thyme coming to the forefront. Quite acidic throughout with moderate tannins. Difficult to consume on its own (kind of like trying to suck down a Chianti without food), but
really
hits the mark as a food wine. This is a very interesting, successful attempt at creating a restrained, elegant, food-friendly Cabernet. About $25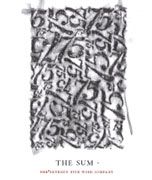 I've had the
2008 Seventy Five Wine Company

The Sum

Red Wine, California
on numerous occasions and it has never failed to deliver the goods. This blend of 75% Cabernet Sauvignon, 15% Syrah and 10% Petite Sirah has a nose of sweet/tart cherry/raspberry and a dash of cedar. Develops a piny/resinous note after sitting in the glass for a while. Palate is much more full-bodied than the nose would suggest with sweet/tart cherry fruit with big powdery tannins. $20
We have a big cook-out planned for Memorial Day with a number of my wife's work friends and their families coming out to the farm for paella. No doubt there will be many more wines consumed in the very near future. Stay tuned.....